News
A Gentle Man collapses after losing N200k loan to a bet (Video)
A Gentle Man collapses after losing N200k loan to a bet (Video)
A Gentle Man collapses after losing N200k loan to a bet (Video)
video serving the rounds online captured the moment a man collapsed at a sports betting center after reportedly losing money.
According to reports, the young man borrowed N200,000 and staked everything on a bet in an effort to double it.
But tragically, the gamble cost him everything instead of giving him double as he had hoped.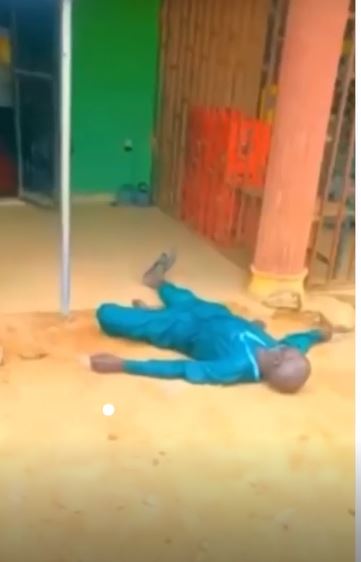 He collapsed on the ground outside the betting center after the devastating defeat.
The viral clip has stirred reactions from people, see some comments as you scroll.
@jamoblaq77, "He go wake up later make una leave am maybe he think say na dream 
".
@h.o.l.u.w.a_s.e.u.n_, "Make dem give am 50k back 
so he go stake another one 
".